Kitchen Inspiration
A Modern Home Away from Home in San Francisco
When Samson Mai set out to launch his first Airbnb, he wanted to create a space that was sleek, stylish, and homey.
Michael Quinn
June 23, 2021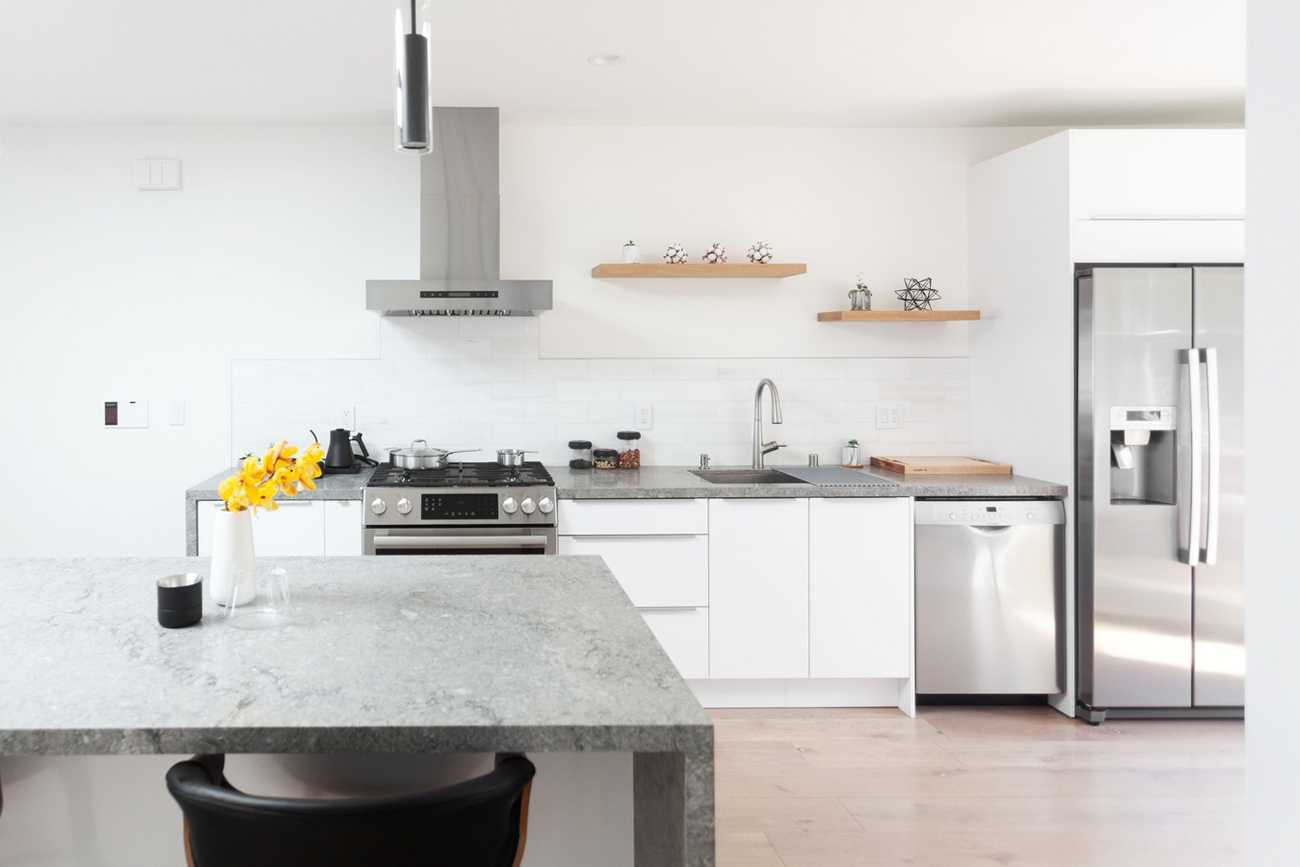 Samson's vision was informed by his travels, having stayed in short-term rentals from Singapore to L.A. He loved the clean, contemporary spots in SoCal and the hospitable vibes he got from abroad, and wanted to merge the two.
I've always been attracted to mid-century furniture, and I wanted to create a place that had that feel, but with more modern amenities. And I wanted it to be comfortable and have that at-home feeling, so you could actually enjoy being in the space.
Looking for that more modern feel, Samson took to Instagram for inspiration and came across FORM's page.
"I was immediately drawn to the clean look and clean lines. I also had no idea that you could actually design a kitchen virtually. Having done it that way, I can't imagine doing it any other way. It was just so easy to visualize the possibilities."
I wanted the kitchen to feel open, so I removed all the barriers between the kitchen, dining room, and living room. I also wanted it to be a place where people would actually cook and hang out.
Samson ended up selecting our alpine white high-gloss fronts. These create a clean and inviting feel in the space. He also loaded up on storage options for behind the fronts, so he could properly outfit the kitchen with pots, pans, wine glasses, mugs, and cutting boards. He really wants his guests to feel like they want to cook and spend time in the kitchen.
I love the weight of cabinets and the soft-close, it just feels so nice. I also love how intuitive all the organizational inserts are.
Our design team also included some open-shelving to add a design flourish that speaks to that open, airy feeling. We also helped Samson select a worktop that is at home with the feel of the overall space.
I just find the kitchen to be so aesthetically pleasing and warm. It makes me feel good and my guests feel good. I also love the functionality and the build of the cabinetry itself—it's such a usable space.
Samson looks forward to launching his next Airbnb and outfitting it with another FORM kitchen.
Photography by James Zhou