Kitchen Inspiration
How To Choose Your Backsplash by Fireclay Tile
A well-designed tile backsplash becomes the focal point of your kitchen, so finding your perfect match is key. With endless colors, shapes, sizes, and styles to choose from, we know it can be a challenging decision to make, so we've created a helpful guide with Fireclay Tile to help you choose the right backsplash that adds personality and style to your kitchen.
Michael Quinn
November 21, 2023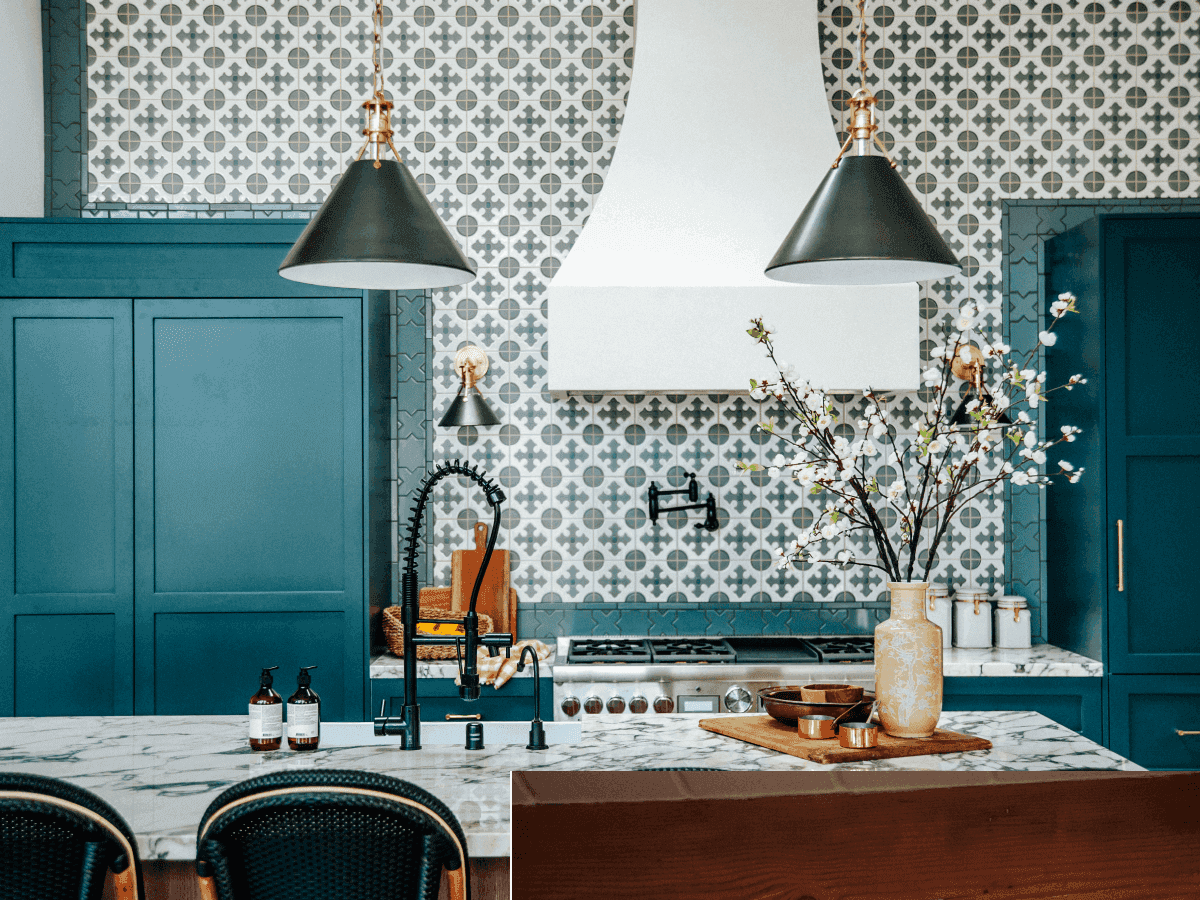 With Fireclay Tile, your kitchen backsplash will be beautiful, functional, and sustainable. All of Fireclay's products are made responsibly in the USA, and with numerous materials, shapes, and colors to choose from you're sure to find the perfect complement to your FORM cabinets. We're thrilled to partner with Fireclay to guide you through the process of choosing the ideal backsplash tile for your kitchen. Here are eight things to consider during your backsplash design process.
1. Color or Neutral: Finding Your Hue
Your color story sets the stage for your kitchen's aesthetic. Decide whether you want a vibrant, colorful backsplash or if you prefer the understated elegance of a neutral palette. Consider the overall scheme of your kitchen and how the backsplash interacts with other materials like your FORM cabinets. While a colorful backsplash makes an immediate impact, neutrals can infuse sophisticated character into your space–but above all, this is a personal choice that should reflect your personal style.
2. Backsplash Height: From Subtle to Statement
This design element is often overlooked, but the height of your backsplash is a critical detail. The height is ultimately up to you, although it's often determined by cabinetry. For a subtle touch, bring your backsplash up to the bottom of your cabinet or first shelf in an open shelving design. If you want a more impactful focal point, extend your backsplash to the ceiling in areas without cabinets. This look will give your space the illusion of height, making it an ideal choice for smaller spaces and creating an unforgettable statement in kitchens with high ceilings.
3. Materials: Durability Meets Design
The material of your backsplash tile is crucial for both durability and aesthetic appeal. Fireclay's range of USA-made materials includes Ceramic Tile, Glass Tile, Glazed Thin Brick, Handpainted Tile, and Mosaic Tile, each offering its own unique characteristics while providing the functionality you need in your kitchen.
Ceramic Tile: Classic and versatile, perfect for achieving a timeless or modern aesthetic.
Glass Tile: A sleek, radiant choice available in glossy and matte finishes for a modern look.
Glazed Thin Brick: Offers a textural, rustic charm with robust durability and unique character.
Handpainted Tile: Artistic and bespoke, each tile is a piece of handcrafted art for your kitchen.
Mosaic Tile: Intricately designed, ideal for adding detailed patterns and rich texture to your space.
4. Shape & Pattern: Expressing Your Unique Style
Do you prefer classic shapes or playful patterns? If you want your kitchen to remain timeless, field tile will transcend trends and make your tile backsplash a sustainable design feature. You'll probably want to lean more toward classic sizes like 3x6 subway tiles or stacked 4x4 squares. You could also add a classic design detail with a herringbone pattern.
However, if you're drawn to patterns then specialty shapes can be just as timeless when executed thoughtfully. Fireclay's specialty shapes, like Star & Cross, Ogee Drop, Picket, and more, work well in both vibrant colors and neutrals but it's important to consider the impact on your overall design. You'll want to make sure that the color and shape you choose fits well in not just your kitchen but your entire home.
5. Lead Times: Planning Ahead
Ensuring your chosen tile can be made within your project's timeline is essential. Make sure to communicate your deadlines to your design consultant to confirm lead times. While Fireclay's Handpainted Tile and sheeted mosaics are absolutely worth the wait, if you're on a tighter timeline you'll likely need a material that has a shorter lead time. Can't wait? Explore Fireclay's Quick Ship options, featuring bestselling sizes and colors that all ship in 5 days or less.
6. Budget: Crafting Within Constraints
Your budget plays a pivotal role in transforming design ideas into reality. Fireclay offers tile from $10/SqFt up to $65/SqFt or more so you can find the perfect sustainably made tile within your price range. Keep in mind that their specialty shapes and more intricate glazes cost more since the manufacturing process is more detailed and everything is made by hand.
If your budget is tight, you'll want to lean toward standard field tile sizes or Fireclay's budget-friendly collections like Essentials, Foundations, and Natural Press. Even with a limited budget, you can infuse artistic appeal into your kitchen with a smaller focal point of higher-priced tile like specialty shapes or Handpainted Tile bordered by more budget-friendly field tile across the rest of the backsplash. Make sure to have a clear budget set before choosing your dream tile, and your design consultant will help you get the most out of your budget.
7. Sampling & Visualization: Try Before You Buy
Make sure to order samples before you make your final decision. Seeing and feeling the tiles in different lighting throughout the day in your space, especially next to FORM's cabinets, can help you make an informed choice. Your first five color samples are free!
8. Installation & Maintenance: Ensuring Longevity
Proper installation and maintenance will keep your backsplash looking pristine and stunning for years to come. We recommend using a professional tile installer for the best results, especially one who's familiar with handmade tiles. Since Fireclay's tile features handmade artisan qualities, it's not modular–so it's important that your installer is familiar with this kind of tile. Once installed, regular cleaning with mild soap and warm water is all your backsplash needs to look its best.
Ready to Design Your Dream Backsplash?
Choosing the right backsplash tile is an exciting journey that adds personality and value to your kitchen. Whether you choose a vibrantly colored Glass Tile or a soothing neutral Ceramic Tile, Fireclay Tile in partnership with FORM Kitchens is here to help you make the best choice for you. A great backsplash not only complements FORM's cabinets but also reflects your unique style.
Get started today by booking a free consultation with our design experts.