FORM
What our Good Housekeeping nomination means to us (and you were key to us winning it)
Everyone has been asking us about our Good Housekeeping Home Renovation Award.
Kelley Smith
October 2, 2023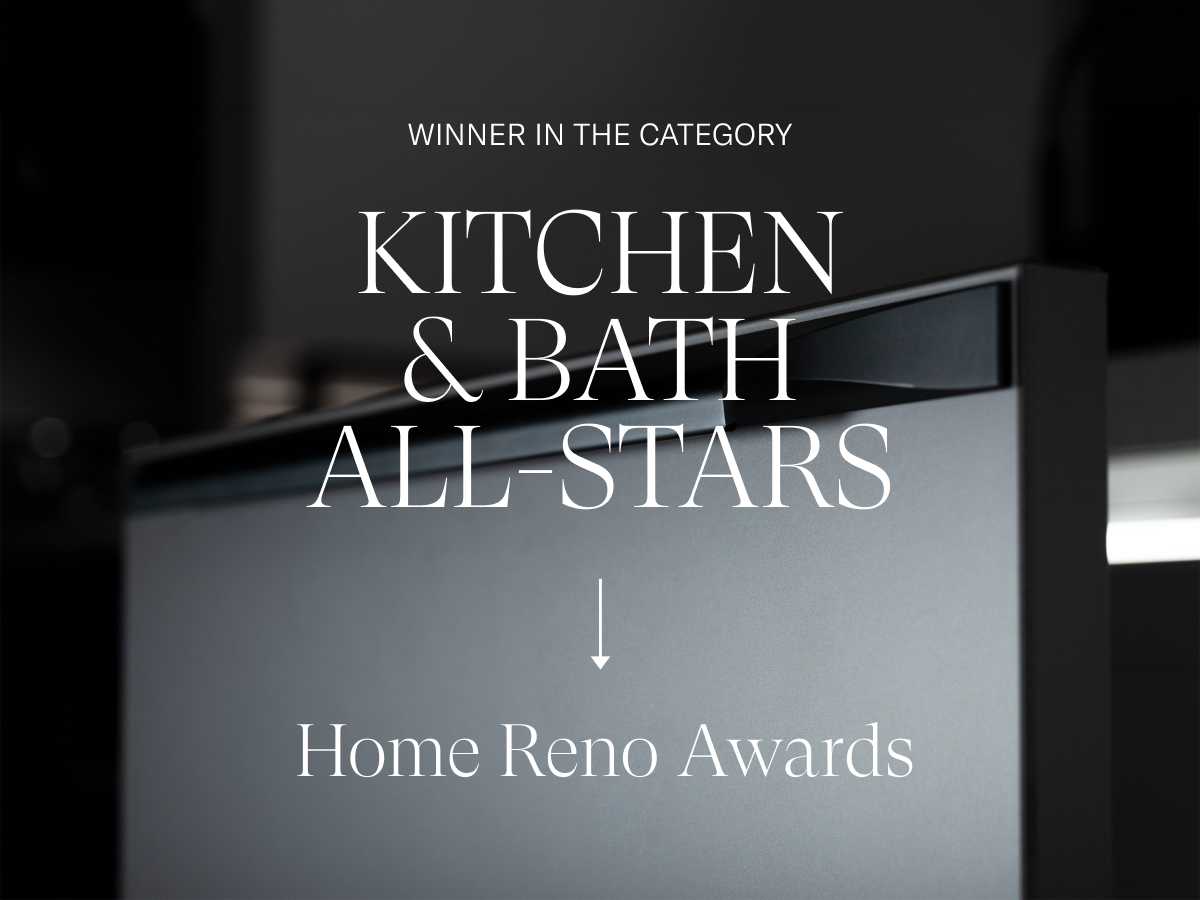 If you're familiar with the world of home renovation, you know that a nod from Good Housekeeping is more than just a token achievement; it's an affirmation of relentless commitment to quality. That's why our team is incredibly humbled to share that FORM Kitchens has received a 2023 Good Housekeeping Home Renovation Award.
Even more humbled when we found out that there were so many submissions to GH that they had to extend the testing period by 6 weeks in order to identify the 64 most award-worthy submissions. And FORM made the winner's list (see list here)
1. Not Just About Looking Good
Being recognized by Good Housekeeping is a testament to our drive for perfection. They dedicate a staggering 5,000 hours to testing, ensuring only the best receive accolades. This award validates that our kitchens aren't just about beautiful, modern-european aesthetics; they also deliver on function and durability (check out our 25 year warranty)
2. Our Direct-to-You Approach
We're proud to be part of a new wave of brands revolutionizing consumer experiences, much like Casper did for mattresses and Warby Parker for eyewear. We've cut out the middlemen, connecting directly with top-tier German manufacturer Nobilia to deliver sleek, modern designs at a fraction of the custom cost.
3. When Experts Speak, We Listen
Laurie Jennings, the general manager of the Good Housekeeping Institute, recently chose us for her kitchen makeover. She captured her experience, saying, "It's a platform-based experience, so all communication happens through the app or online making it possible for me to work on the kitchen while doing my day job and living my life. I was given an ultra-talented kitchen designer from FORM and found the exceptionally accurate 3D renderings they made of our space incredibly helpful."  (NOTE: All FORM projects are assigned expert kitchen designers and get 3D renderings). Laurie's  feedback spotlights exactly what we work so hard to deliver to you: a seamless platform-based experience, accurate 3D renderings that inspire the rest of your space, and transparent communication at every point in the process.
4. This is Your Award Too
Being nominated by an institution as reputable as Good Housekeeping isn't just our achievement; it's yours too. You continue to believe in our vision, champion our direct-to-consumer model, and your feedback and the pictures you tag us in of you living life in your new space are a key part of our next chapter.
Thank you for being a part of our story. Together, we're reshaping the future of the kitchen renovation experience.
And if you've just discovered us, welcome!  Click here to connect with one of our expert kitchen designers to find out if we're right for you and your project.