Kitchen Inspiration
How to put together your floor plan?
If the only thing that's stopping you from starting your kitchen design is the floor plan of your space, we have a quick and easy guide to help you.
Gabriela Alvarado
September 13, 2023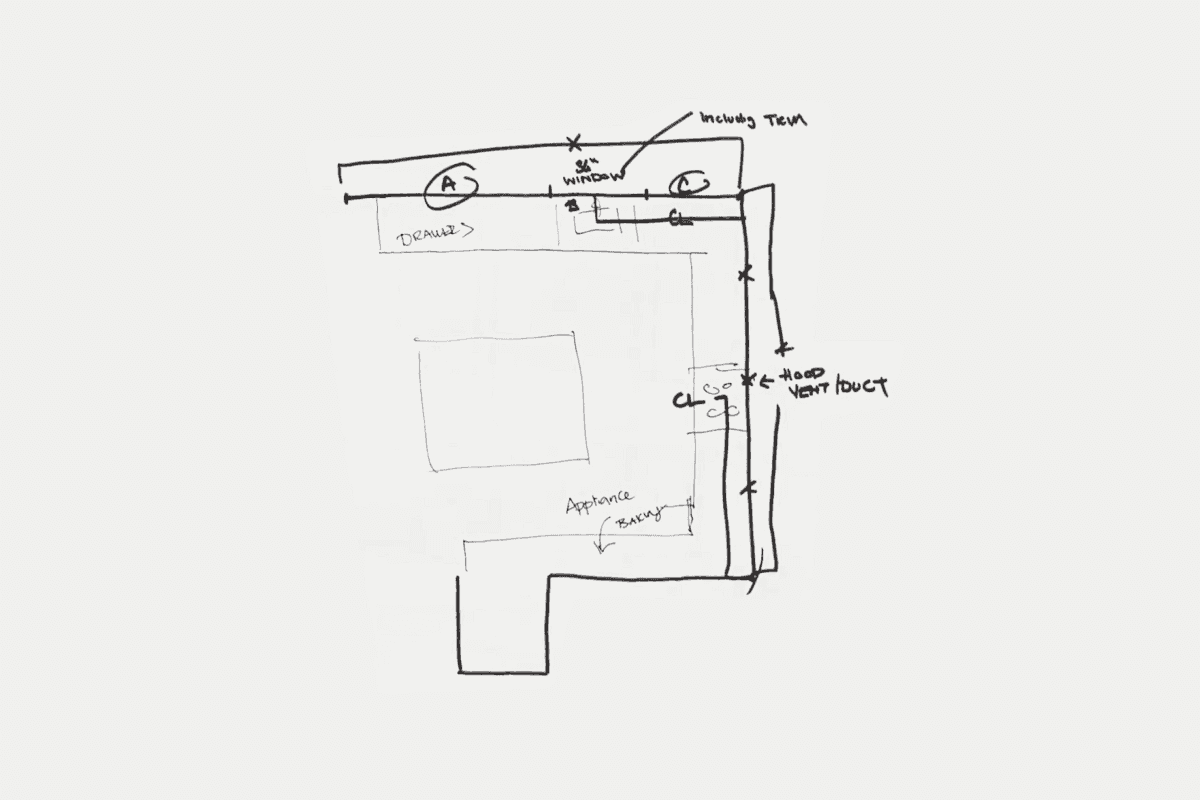 A floor plan is a top-down, scaled illustration of a room or building. It displays the layout of rooms, hallways, doors, windows, and other architectural elements on one level. For kitchen designers, this plan is super important, offering a clear understanding of the space they'll be transforming.
To kickstart your modern kitchen design, we'll need a floor plan of your kitchen. Don't worry; there's no need to hunt down architectural drafts or contact an architect. Check out our video for an easy step-by-step guide on crafting a basic floor plan.
If you need more help, contact your FORM designer through our app.
Floor plan checklist
☐ General overall dimensions
☐ Wall dimensions
☐ Window(s) location
☐ Window(s) measurements 
☐ Measurements of clear spaces adjacent to your window
☐ Stove
☐ Fridge
☐ Other appliances