Kitchen Inspiration
The essential 10-point checklist for finding the right kitchen supplier
We understand that it's only natural that not every kitchen company will feel like the right fit for you. So we've created a handy checklist to help you weigh up your options before committing.
Michael Quinn
July 18, 2023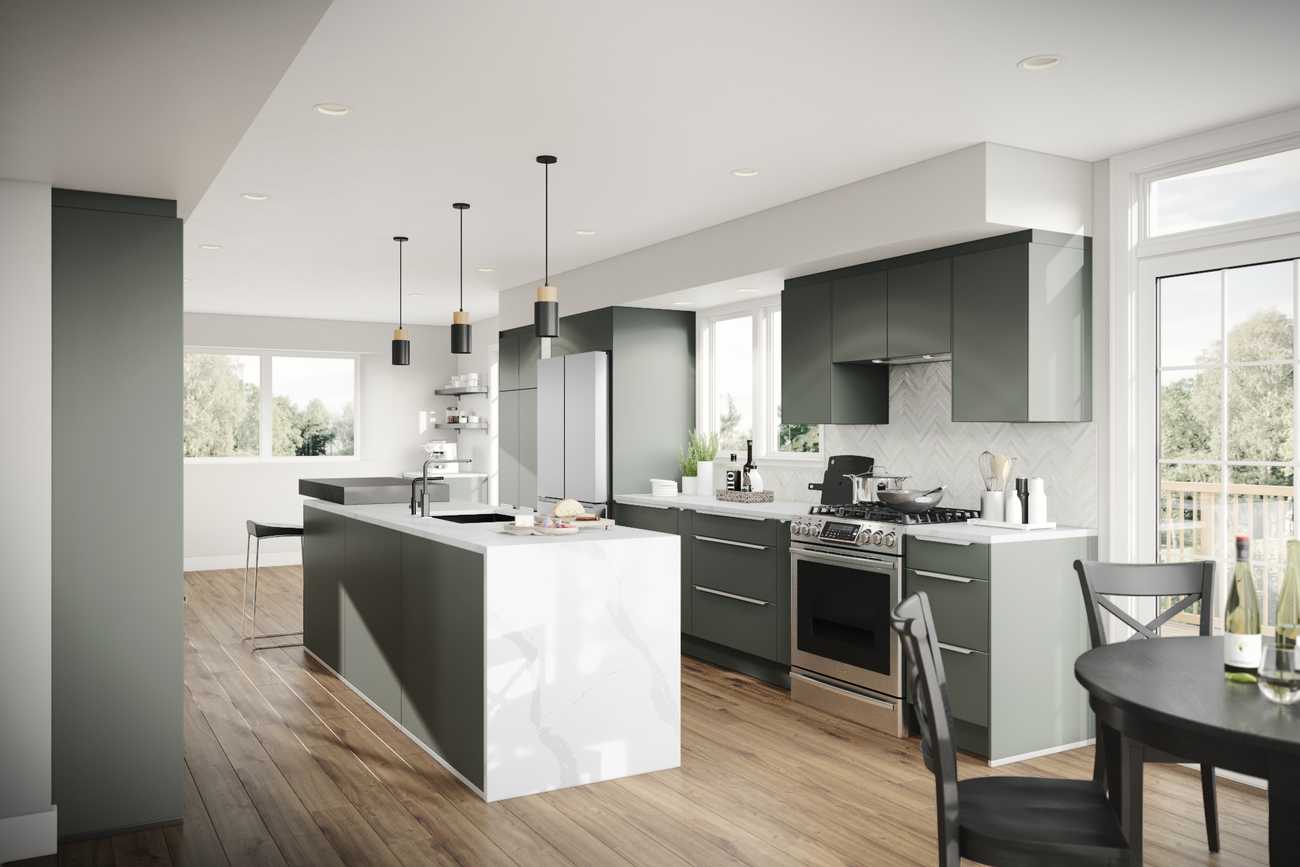 How to find the right kitchen supplier
Are you looking for a company to work with on your kitchen renovation? A new kitchen is a major purchase so you'll want to do extensive research before settling on a supplier.
We understand that it's only natural that not every kitchen company will feel like the right fit for you. So we've created a handy checklist to help you weigh up your options before committing.
Any supplier worth their weight should be happy to work through these points to help you decide. In our view, these are the essentials. Other questions might apply to your specific needs, but our 10-point checklist is a good starting point in most cases.
The 10-point checklist for finding the right kitchen supplier
1. Style is personal, so go with your gut
Chances are you have a preferred design style. It's best to go with a supplier who does that well, not one that does a bit of everything. Check out the completed project portfolio on each website. You should immediately like what you see. If the vibe is right, you'll know that it's a match.
At FORM, we love our modern, streamlined style, with an architectural and crisp feel throughout. We focus on precision and the seamless look of German kitchens. But we know that the pared-back, timeless aesthetic is not for everyone.
When it comes to design style if the vibe is right, you'll know it's a match
2. Check that early price estimates match your budget
You'll want to get an accurate estimate or a close enough range before you get going. Make sure you're clear on what's included, and query whether your estimates have been prepared on a like-for-like basis.
The FORM model is different to your conventional kitchen showroom. We have a local design studio in SF and you are welcome to visit, but even better than that is our remote offering. We bring the showroom to your home thanks to our online service, but leave out the show room markup.
Use our free estimator tool to get a sense of pricing early on. There are no hidden extras, and you get what you see. Full design support and Hollywood-grade visuals are included in the price.
3. We say: buy once, buy well
Kitchens aren't cheap. They're ultimately an investment. That's why a good kitchen should last for decades and come with a strong manufacturing guarantee.
Our German kitchens are expertly crafted in a state-of-the-art factory that's been running for 70 years. They are precision-engineered for long-term performance and come with a 25-year guarantee. How's that for peace of mind?
4. Buying a kitchen is as much about the process, as it is about the result
For a seamless project, the process needs to be clear and transparent, with timelines and deliverables. Step-by-step guidance will ensure that your project is simple, not draining and stressful.
FORM is set up for remote kitchen design. That means you'll benefit from an intuitive app with a dashboard to ensure you stay on top of the project from start to finish. Communicating and sharing ideas with your designer is easy, and everything you need is in one place. That's kitchen design, the new way.
5. Life-like 3D visuals should be the norm, not the exception
Times are changing. You shouldn't settle for second class visuals and tiny samples when buying a kitchen.
Our industry-leading photorealistic visuals renders help you visualize the new kitchen in your space. So photo-realistic, you'll be forgiven for thinking it's the real deal. And we send out generously sized samples to take the guesswork out of color and texture decisions.
6. Beautiful kitchens start with intelligent designs, and designers
An experienced kitchen designer should have the creative mind and the practical knowledge to bring your vision to life.
Our kitchen designers know their stuff. They work with you to weave together a beautiful and practical design at once. This is no copy+paste job. They get to know you, and design around your lifestyle.
7. With flexible design options, the choice is yours
Most suppliers either offer a range to choose from or a custom job. A range can be limiting, but completely bespoke can be overwhelming.
We sit in between. There is a loose range to get you started, but the combinations and customization options are endless. We bring you smart solutions to take your kitchen to the next level. You'll love the flexibility of our drawers and pull-outs, and won't miss your creaky old cupboards.
8. Fully assembled cabinets save time and money
Unlike flatpack, pre-assembled cabinets are quicker to install, saving you money. And there's less that can go wrong because everything has been perfectly aligned and stress-tested in factory conditions.
Although affordable, FORM kitchens are made to order and the cabinets arrive fully assembled. To allow for manufacture, assembly and shipping from Europe, our lead time is 13 - 18 weeks from factory confirmation.
9. Low impact is the way to go
Sustainability means good for the environment, but also good for you. You shouldn't need to worry about your environmental impact or off-gassing and the health of your family just because you have a new kitchen.
FORM kitchens are manufactured from responsibly sourced and certified timber. The cabinets are tested for indoor air emissions to the highest German standards, so you can breathe easy in your home.
10. Working with contractors shouldn't be a headache
Renovation projects are hard work, but with the right support, you won't feel out of your depth. We've all heard horror stories of projects gone badly wrong. Yours shouldn't be one of them.
We can hook you up with a trusted and vetted local contractor, to get your project moving. That's one more thing off your plate. To help them on their way, we provide clear installation guides and manuals, and are here to help iron out any glitches.
Revamp Your Kitchen With Confidence
Use this 10-point checklist to vet all the suppliers you consider for your kitchen renovation project. It will help you identify the best fit for your needs and also prepare you better for what's ahead.
We've created FORM to bring you quality made-to-order German kitchens for less and an all-round better kitchen renovation experience. You're only one step away from unlocking your FORM design process.