Kitchen Inspiration
Modern European Design for an American home
Marina and Alec love modern European design. They knew they had found the right kitchen company to work with when they saw our portfolio of German kitchens and how well these work in American homes.
Michael Quinn
August 1, 2023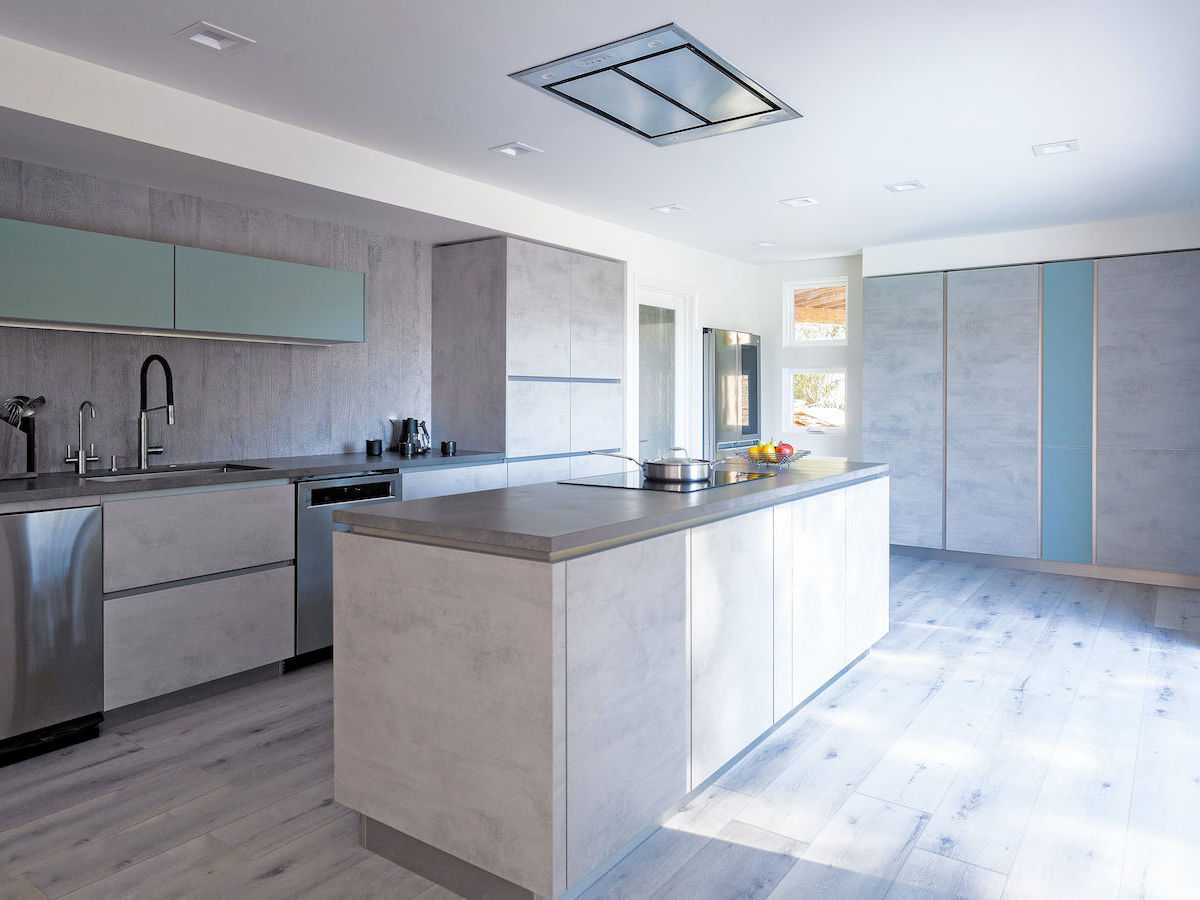 Modern European Design: sleek, minimalist and functional elegance
European kitchens are synonymous with sleek, minimalist aesthetics that merge functionality with minimalist elegance. This design philosophy, prominent in countries like Germany, Italy, and Switzerland, often manifests itself in clean lines, handleless fronts, and a mix of natural and high-tech materials. In modern kitchen design, the focus on efficiency and the embrace of progressive technologies not only ensures optimal usability but also creates a visual statement that is sophisticated and timeless. The integration of such design principles into Marina and Alec's kitchen adds to its character, making it not just a cooking space but an artistic expression of modern European design.
Their single-level Walnut Creek home is in the middle of nature, and they were keen to maintain the indoor-outdoor feel of the space. At the same time, they had their mind set on handleless fronts: modern and architectural and a bold design statement. Our task was to create a balanced design that does not feel out of place.
The stainless steel recess channel detail bounces off light, and creates the sense of durability and strength that metal is associated with. The resulting shadow gap effect is striking and unmistakably modern.
Finding the right kitchen cabinets and colors
Finding just the right colors for the kitchen was important for Marina and Alec. Among our numerous grays, they settled on a concrete effect for the European cabinets, complemented by pops of aqua blue. The combination of finishes gives the space depth and creates visual interest, as does the subtle patternation on the concrete grey. The stainless steel recess channel detail bounces off light, and creates the sense of quality materials,  durability, and strength that metal is associated with. The resulting shadow gap effect is striking and unmistakably modern.
Functionality and Storage Space in the Kitchen
This is a human-scale modern kitchen: without being huge or overpowering, it still packs in plenty of functionality and storage options. The space between the island and the sink run is designed to work hard: the cooktop, sink, and dishwasher are in close proximity to each other. Storage wise, everything is hidden out of sight, making the space a breeze to tidy up and clean. Continuous vertical and horizontal door and drawer lines create a seamless visual effect that makes the space flow.
There are some thoughtful hidden surprises here, such as an upward-opening door that conceals a microwave. The wide wall units above the sink also run open upwards. With this, the airiness of the space is retained, and there are no injury risks while washing up at the sink. Hidden drawers allow for effective organization without creating an overly busy visual effect.
German kitchens have precision engineering, a defining characteristic of FORM kitchens, that shines through in the details of this kitchen. Practical accessories include a cutlery insert and a non-slip drawer base mat for pots and pans.
Tips for Combining Modern European Design in an American Home
Combining modern European design within an American home is an elegant way to bring together the minimalistic and refined aesthetics of European taste with the diverse and comfort-oriented sensibilities of American interiors. Modern European design is renowned for its emphasis on functionality, simplicity, and clean lines, often incorporating innovative materials and cutting-edge technology. 
When blending this with an American home, it's essential to maintain a balance that respects both design traditions. Start with the color palette; European design often leans towards neutral tones like whites, grays, and earthy shades, providing a serene backdrop that can be enhanced with textured fabrics and vibrant accent colors more typical in American interiors. Furniture should be chosen for its sleek and simple lines, reflecting modern European design but with consideration for comfort and livability that is often associated with American design.
Kitchen spaces, in particular, can benefit from German engineering, incorporating handleless cabinets, built-in appliances, and highly efficient layouts. Don't be afraid to incorporate technologically advanced European appliances known for their performance and aesthetic appeal. 
In the living areas, Italian-inspired furniture pieces can provide a touch of sophistication, and the addition of contemporary Scandinavian light fixtures can blend functionality with minimalist elegance. Architectural elements like open floor plans and large windows that allow natural light are common in both European and American designs and can be used to merge these styles seamlessly. Artwork and decorative items should be chosen thoughtfully to blend the bold expressions of American creativity with the understated elegance typical of European design. In the bathroom, consider using Spanish or Italian tiles that exude European luxury, combined with modern American fixtures that offer convenience and ease of use. 
Throughout this blending process, the key lies in maintaining a harmonious balance, respecting the principles of both design worlds, and personalizing the space to reflect the homeowner's unique taste and lifestyle. It's not about copying European design but adapting its principles in a way that resonates with American living. By appreciating the nuances of both styles, homeowners can create interiors that are at once sophisticated, comfortable, and reflective of a globalized, modern world.
Photography by James Zhou