Kitchen Inspiration
Creating a special kitchen for a unique modern ranch house
Amanda and Jake Eichenberger dreamed of a modern ranch house for their family of seven. But in Augusta, Georgia, where they have lived for a while, this house style is more exotic and rare than popular. When they decided to build a ranch house, they struggled with finding the right partners willing to design a modern house inside and outside. They found a contractor and FORM to create Amanda's dream modern kitchen.
Gabriela Alvarado
August 18, 2023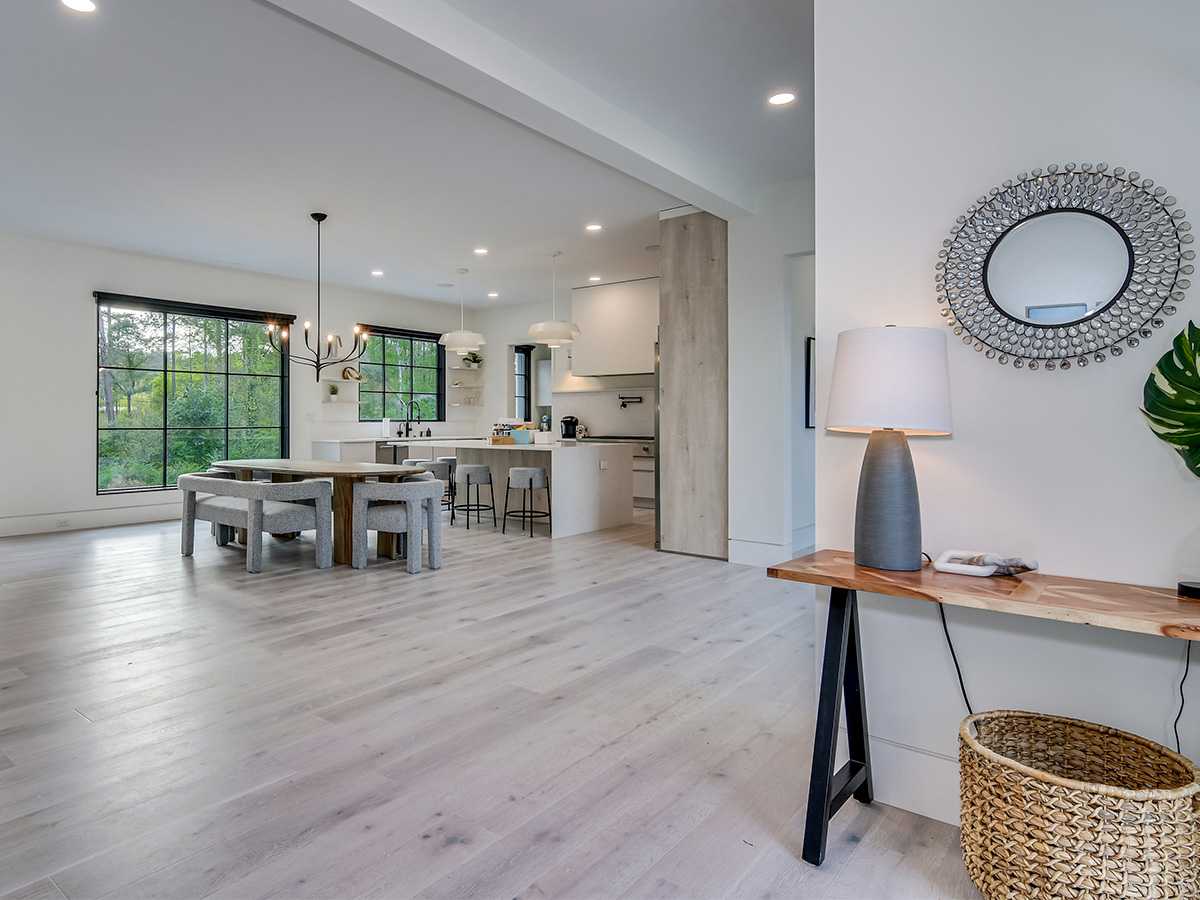 In the heart of America's architectural journey, the ranch house became the hallmark of suburban living during the 1950s and 1960s. Today, this design enjoys a revival thanks to the younger generation's nostalgia and the alluring architecture that inspires a relaxed lifestyle with wide, practical spaces. Add a contemporary flare and you have a stunningly functional home.
Meet Amanda and Jake Eichenberger. The couple, originally from Louisville, Kentucky—a place that is no stranger to ranch houses—dreamed of building a modern home with a contemporary kitchen in Augusta, Georgia. Eichenberger's inspiration wasn't just architectural aesthetics of nostalgia. Their family of seven, especially the youngest daughter, who faces mobility challenges, needed a home without staircases and with spacious, easy-to-navigate areas.
However, while younger generations across many parts of the country pine for such designs, certain areas, like Augusta, Georgia, still remain rooted in more traditional homes. Rather than compromise, they decided to build from scratch.
Their New York trip in 2021 added fuel to this dream. While staying at a friend's penthouse, Amanda was captivated by the compact yet efficient kitchen design. The flat-front cabinets and integrated pull handles symbolized simplicity and functionality—something the mother of five yearned for. This experience introduced Amanda to the world of modern, European- style kitchens, known for their minimalist design, and superb functionality. 
While the journey was arduous, finding the right builder who shared their love for modern architecture was a victory. But the real game-changer? Their discovery of FORM Kitchens.
Local kitchen showrooms couldn't cater to Amanda's vision of a sleek, clean, and innovative kitchen. FORM Kitchens, however, was a revelation. Their designer, Debora Papa, translated the Eichenberger's requirements into reality. Taking cues from their previous home, Deborah designed a larger kitchen island to accommodate the bustling family and incorporated features like two dishwashers—a necessity for a large family – as well as a special area for baking and enough storage space for everything!
Amanda gushes about her experience with Form:
"From the beginning, Debora was eager to understand our needs. The renderings she provided came to life exactly as imagined. The kitchen has now become the heart of our home, where we gather, dine, and make memories."
For those skeptical about opting for a modern design in regions dominated by traditional homes, Amanda's experience serves as an inspiration. More than a property statement, it's about crafting spaces tailored to unique family needs. The kitchen was designed to cater to these special needs and make life as easy as possible for this family of seven.
Another reason they sought a more modern look was their belief it would distinguish their property in the area and neighborhood. For resale purposes, there's a balance to strike, aiming to have a unique property without deterring potential buyers. They didn't desire an overly cold, sterile aesthetic. However, they felt that introducing a design unique to the area might enhance its appeal.
So, if you're on the hunt for a modern kitchen makeover that stands out and provides unparalleled functionality, FORM Kitchens might just be your answer. Dive into the world of contemporary designs without compromising on warmth and functionality. Because with FORM, every kitchen tells a unique story—perhaps it's time to begin yours.