Kitchen Inspiration
Modern kitchens with a homey feel
In today's rapidly evolving world of interior design, we've successfully blended the sleek aesthetics of modern kitchens with the warmth of traditional homey vibes. How? Our secret lies in truly understanding our customers. By lending a keen ear to their desires and preferences and by offering them the unique opportunity to collaborate with a professional kitchen designer, we've designed spaces that reflect contemporary sophistication while exuding a homey ambiance through design.
Gabriela Alvarado
August 30, 2023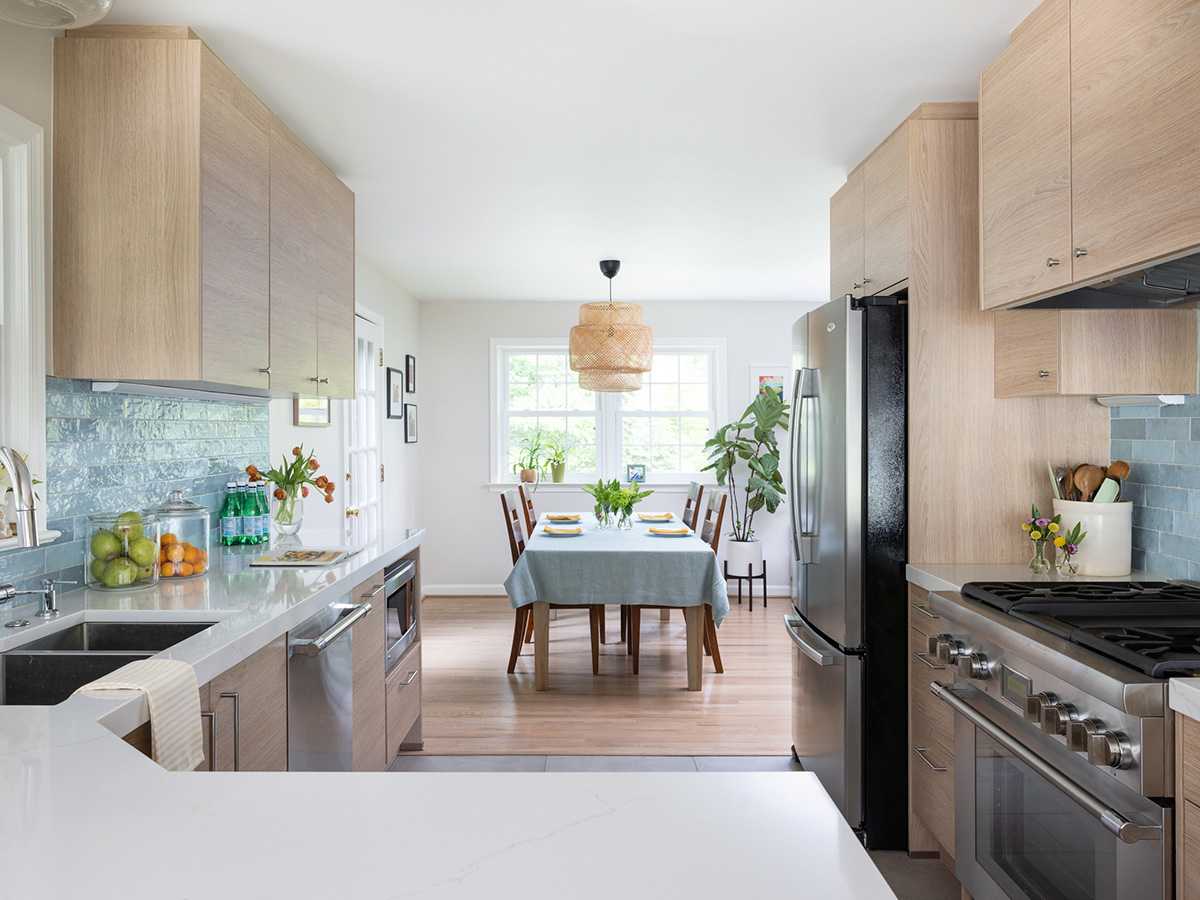 We recently had the opportunity to have Rose Ramseur as a client. Rose is an interior designer from Virginia -check out her amazing work in her Instagram, who loves cooking and is passionate about crafting interiors that are reflective of the people that inhabit them. 
For fifteen years, Rose had been dreaming of remodeling her kitchen. As a designer, she had a very clear point of view for her new kitchen, so when other kitchen suppliers couldn't offer her the cabinet colors she wanted or the level of personalization she required, Rose decided to try FORM. 
As Rose, we also believe in creating spaces that reflect the personality and lifestyle of our clients, and that is exactly what happened with this project. We were able to bring Rose's vision to life and created a kitchen that combines a very homey American style with a modern Scandinavian look. 
Welcome to Rose's kitchen!
What was your design inspiration?
I prioritize functionality in design. Initially, my focus was on the practicality of the cabinetry, ensuring it was both efficient and aesthetically pleasing. I began with a neutral base palette, steering clear of overwhelming whites, browns, creams, and grays. Although I'm drawn to the clean lines of Scandinavian modern design, I have a penchant for sprinkling in whimsy and color. This led me to introduce the vibrant turquoise backsplash tile and the floral wallpaper.
More than anything, I didn't want the space to come off as sterile or reminiscent of a commercial kitchen. I aimed for warmth—a kitchen that felt cozy and brimmed with personality. 
*BEFORE PHOTOS
What is one of your favorite things about this project?
One of the highlights of this project is the bench drawer and petite home office space we crafted adjacent to the kitchen. This unique space, which forms the front wall of my kitchen, offers a view from my peninsula island as I prepare meals, accentuated by a large window. Previously, this area was empty, presenting a dilemma: it was too narrow for a table but too expansive to leave bare.
I decided to install a series of six expansive drawers below the window, making items easy to access. Beyond just storage, the design also introduced a bench beneath the window, which has become a favorite spot for guests. When I'm at the peninsula cooking, it positions me facing my guests who comfortably sit on the bench. It's perfect for casual interactions while I prepare meals. 
And then what I did want to do was to add a sort of home office type space. So where the window ends, I decided, instead of just having the bench go kind of all the way to the far wall, to just put a little desk in there. 
I also love my pantry. So before, I had this pantry where it would just had like these double doors that you'd kind of pull open and had shelving and I couldn't ever see what it was like in the back corner. Now, I have so much storage! And it looks great.
What is your favorite kitchen feature?
I'm a big cook so I'm always in my kitchen. If I'm not in my office, I'm in my kitchen. But my kitchen is not a big space, so what I really liked about FORM was the functionality of the cabinets and organization features. I really love my deep drawers, which are just filled with pots and pans that before were just jammed in the back of a cabinet. The glides on them are super heavy-duty, so I'm not afraid of putting big heavy pots in there. I'm just so in love with the drawers! 
"The communication with the designer was seamless. It was great to have this back and forth to review the design and make changes if needed."
How did you find FORM's online process?
It was very seamless. The communication with the designer was seamless. It was great to have this back and forth to review the design and make changes if needed. I felt like she really listened to me and understood what I was aiming for.
And I got a look that I really wanted and saved a lot of money too. Because if I were to get this cabinetry in solid wood, it would have been probably like $100,000. And my FORM kitchen it's durable, beautiful, and functional. It's great! 
If you are interested in remodeling you kitchen, you can book a design consultation with one of our expert designers. We are here to help you in your kitchen remodel process!
Design By Primrose Interior Design primroseinteriordesign.com @primroseinteriordesign
Photography By Christy Kosnic Photography @christykosnicphotography