Kitchen Inspiration
Neutral Colors, Quality Materials, Personalized Layouts, and other 2022 Kitchen Trends.
We've all spent more time in our homes in the past two years, and particularly, in our kitchens. And as we spend more and more hours cooking, hanging, and working in this cherished space, our needs have evolved—and kitchen design is moving with these changing preferences.
Michael Quinn
January 26, 2022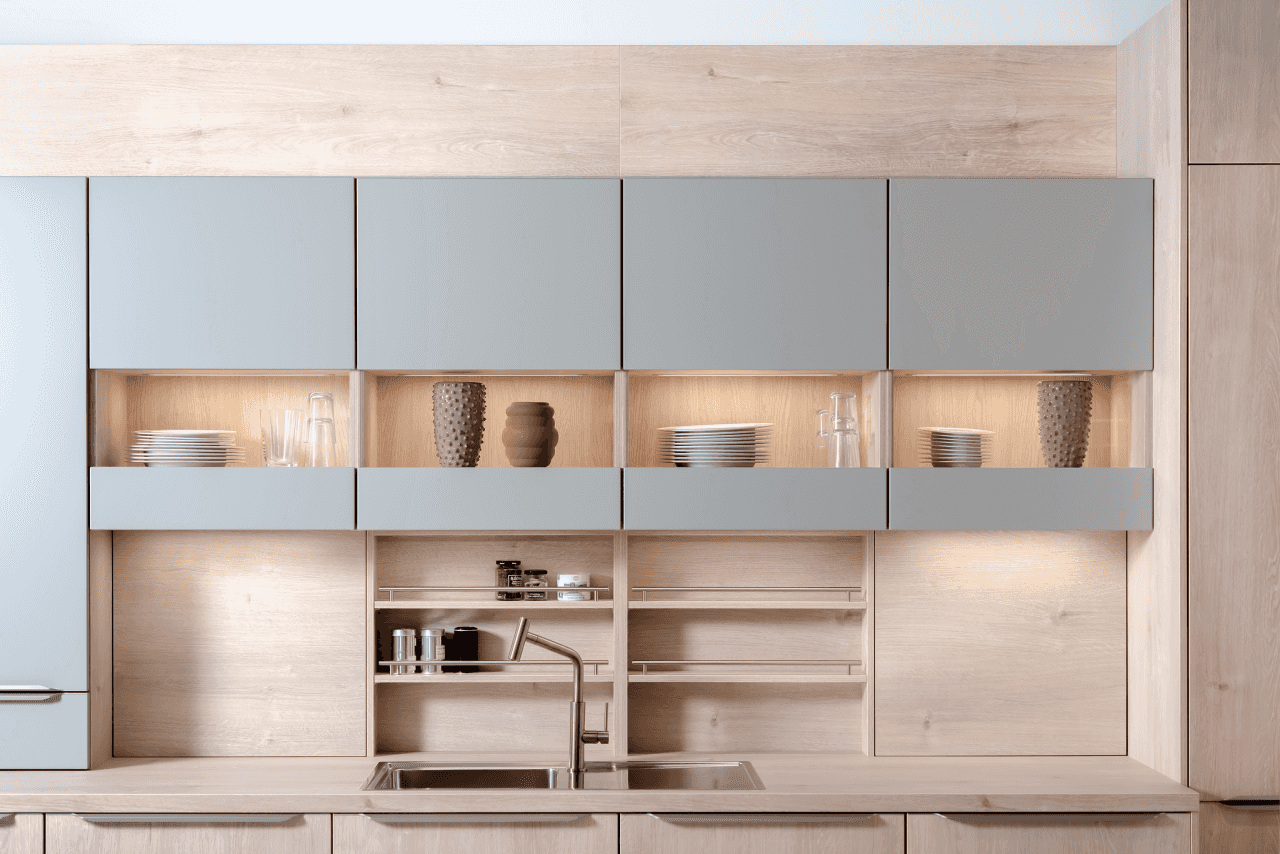 Elle Decor spoke with one of our senior designers to understand how the kitchen will change in 2022. We've compiled the insights for you below.
And as always, if you ever want to book a free consultation with our design team, you can do so here. And with every FORM project, you'll work with one of our designers 1:1 to make your dream kitchen happen.
2022 Kitchen Design Trends
Color: Selections are more neutral than ever before.
Depth, character and texture are brought in with accent colors such as reproduced wood, concrete, stone and glass. The overall goal is to make the space timeless, so that the style is set up to last just as long as the quality.
Cabinetry Styles: European, minimal and simple cabinet styles are still very popular and gaining more recognition in the US market.
Shaker style is still prominent in the US but trends are moving towards a modern shaker style without too many grooves. Frameless cabinets allow more flexibility with internal components and storage capacity.
Materials and Surfaces: Homeowners are spending a ton of time researching and educating themselves on the types of materials available in the market.
With more and more companies offering higher-quality materials and sustainably made materials, we are seeing an upward trend in sourcing finishes with better quality overall. The types of materials selected really personalize the overall look of a space. We are seeing many materials that are reproduced and recycled and finished with either a gloss, honed or textured top layer.
Tile: Tiles are also a very personal choice and add character to any space.
Tiles are also a very personal choice & add character to any space. Pairing a textured & neutral tile with quiet cabinets is very trendy at the moment. We are seeing tiles sourced from mid-range and high-end companies that offer recycled, handmade & hand-painted tiles. Square & rectangular, horizontal & vertical stacked tiles are also very trendy at the moment but offer a timeless look due to their simplicity in color and layout.
Overall Layout: The modern kitchen is all about functionality and personalization.
The kitchen is the heart of the home and for most families this means that it should act as a gathering space, entertainment space, an area for relaxation and also somewhere to work and do projects. The space must be versatile and functional past the idea of cooking a meal. When space is available, this usually means that an island with seating is included and clever storage ideas.