Kitchen Inspiration
Our New 2022 Fronts and Features
At FORM, we take great pride in offering a wide array of optionality to create a space that meets your needs and tastes. We have 80-plus front options and thousands of storage solutions. And we're excited to announce some great new colors and features we added in 2022 to our ever-growing lineup.
Michael Quinn
February 25, 2022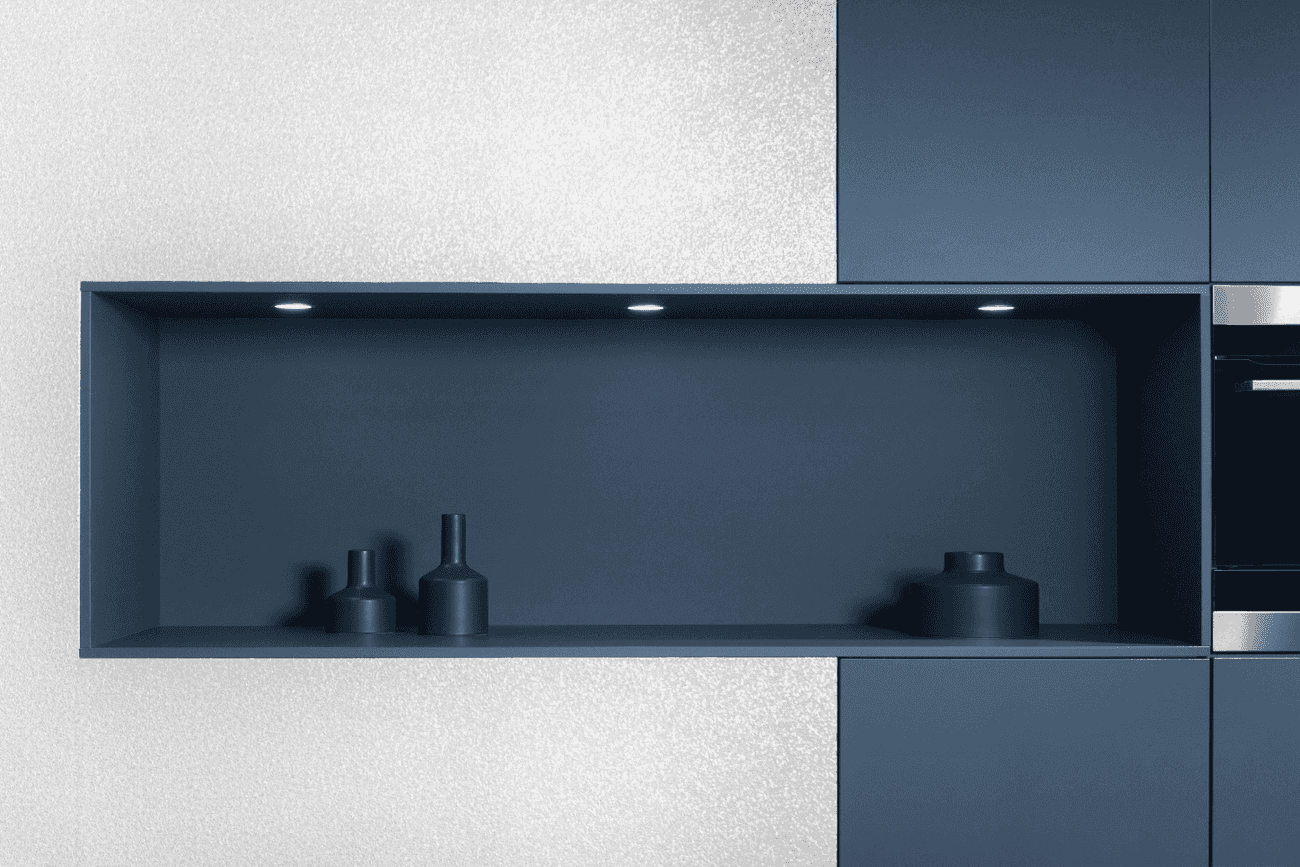 We sat down with two of our senior designers to learn more about what's new; read below. And as always, if you ever want to book a free Zoom consultation to discuss your project in more detail, you can do so here:
New Pops of Color: Blue and Green Fronts.
Blues and greens have become very trendy colors, so we're excited to announce we now have a Fjord Blue and Mineral Green option in our slab fronts. These colors work well for transitional and modern kitchens and create an eye-popping aesthetic, much more different than the standard muted-tone kitchen. Frankly, they allow us to be a bit more playful with your space, and help bring some vibrancy, fun, and brightness.
If you don't want your kitchen to just be monochromatic—which can look really striking—these colors do combine really well with more simplified colors and wood elements. We've seen a lot of our clients pair them with our lighter wood reproductions and it looks very nice.
Light oak finishes are also really in, and our Montreal Oak has a very minimal, Scandinavian feel to it.
A Light Oak for Nordic Vibes
A lot of woods can make a space look heavier, but there's a simplicity and lightness to this blonde-ish oak reproduction that brings in warmth without being overbearing or too traditional.
We love how easy it is to pair with wood floors, and we love how it can be used to really put together a natural and contemporary space. The overall look is very refined and elegant.
Glass Doors Add a High-End Feel.
Our glass doors really create refined details in a space. You certainly wouldn't add these everywhere, you would really pick and choose your spots with this touch. We think they do incredibly well as uppers, particularly in a bar area. They highlight a space in a special way that really adds beauty and depth to a moment in the kitchen.
One of the real "wow" additions to our new lineup is effectively a hidden passageway that's perfect for pantries.
Hidden Passages and Integrated Wardrobes.
A built-in pass-through door that looks like it's a part of the kitchen cabinetry, but is really an entrance into a tucked-away space. It's an architectural detail that is totally fun and can make a kitchen look grand.
We've also introduced new wardrobe cabinets that really highlight the evolution of the kitchen space. As our kitchens get more and more multi-functional, we need more storage solutions. These hanger-height cabinets with drawers are a great extra feature for clothing and other items.
Free consultations, dedicated design support
We offer every new client a free consultation to walk through their project and see if we're a good fit. And if you do end up working with us, you'll have a dedicated designer to help you select all the right fronts, finishes, and features to bring your vision to life. Get started here: