The FORM Process in Four Steps
At FORM, we spent a lot of time thinking through the end-to-end customer experience to make sure it was the most convenient, seamless, and intuitive way to design and buy a new kitchen. Check out the video below.
Michael Quinn
May 24, 2022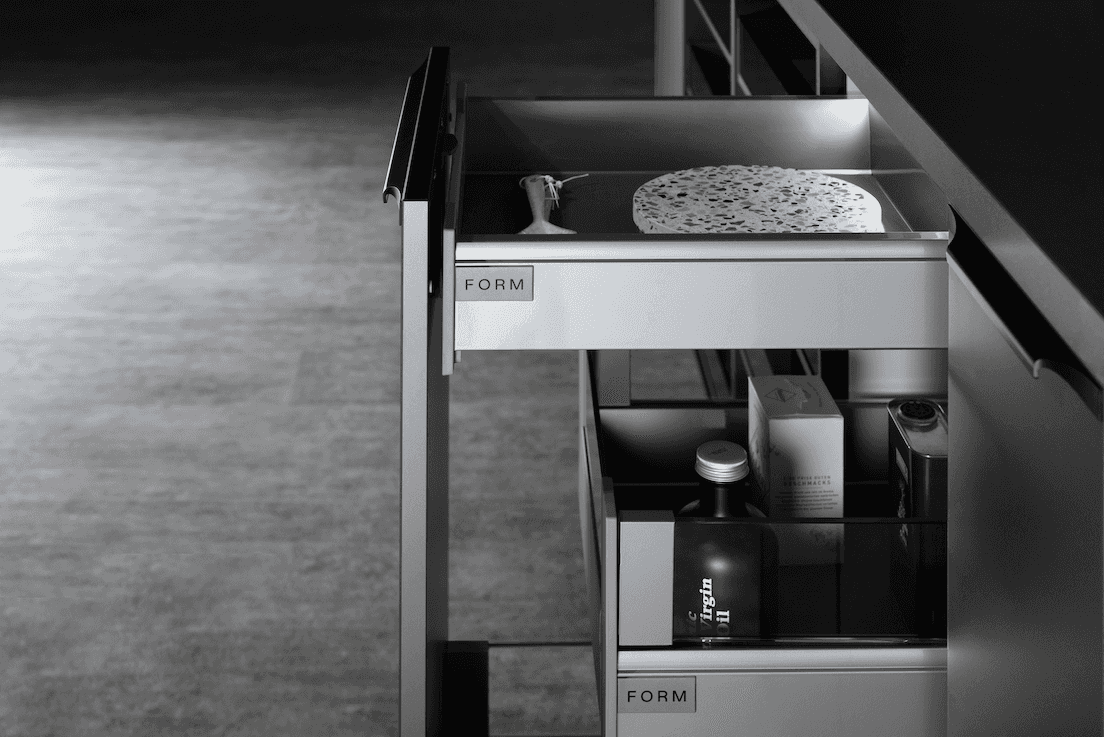 Our lead account executive, Alexandra, explains the four major phases of the FORM process. And if you're interested in discussing your personal project in more detail with one of our team members, go ahead and schedule a free consultation.
More About the Design Consultation
This is typically a 30-minute Zoom call with one of our design consultants (we do offer in-person consultations in our SF and NY studios). To schedule a call, you'll fill out a questionnaire on our website that helps us understand your aesthetics, the scope of your project, and more of what you're looking for – so we can make the call as productive as possible. 
These calls are a great way to learn more about your project and get into essential items like budget and timeline. They're also a great opportunity to learn more about our product and process. We highly recommend taking the call from a laptop or desktop, as our consultants will be sharing a lot of important information and visuals.
Getting into the Design Phase + Photorealistic Renders
Once you've had your free consultation, it's just $299 to move into our design phase. You'll get paired with one of our expert kitchen designers who have a 1-hour Zoom kickoff meeting with you to really understand what you're looking for in your new space. 
These meetings are incredibly thorough – we really take the time to nail down what's important. Your designer will learn everything about your kitchen habits and needs, as well as your aesthetic preferences. 
After this meeting, your designer will take the brief and design in detail what your new kitchen could look like. What's great about our initial designs, is that they are presented in photorealistic renders (built from the smartphone photos you give us of your current space). This allows you to see in lifelike detail what your new kitchen could look like in your space before you buy it. Check out our gallery of renders from actual FORM projects.
Your Dashboard Throughout the Experience
We've also built a project-management portal that makes moving through your project much easier, and less stressful. Traditional kitchen design experiences require a lot of coordination, but we keep everything in one place on your computer. You can access all of your designs and notes in your portals, you can keep track of what you have to do next, and you can even get updates on your delivery once your kitchen has gone into production.
Install Support
If you don't have a contractor or installer for your project, we've partnered with BuildZoom to help you source great, experienced local labor for your project. We also provide customers with our remote install support team. They can walk your contractors through the install process over a Zoom or FaceTime or answer any questions they might have – even day of. We're with you until everything is in place, and we've got a great team at the end of the process to really ensure everything comes together. 
Book your free consultation with one of our design consultants to learn more.