What to consider when choosing countertops?
Your kitchen countertop is more than just a surface; it's an integral piece that defines aesthetics, functionality, and value in your culinary space. With a multitude of options flooding the market, the selection process can be daunting.
Michael Quinn
August 22, 2023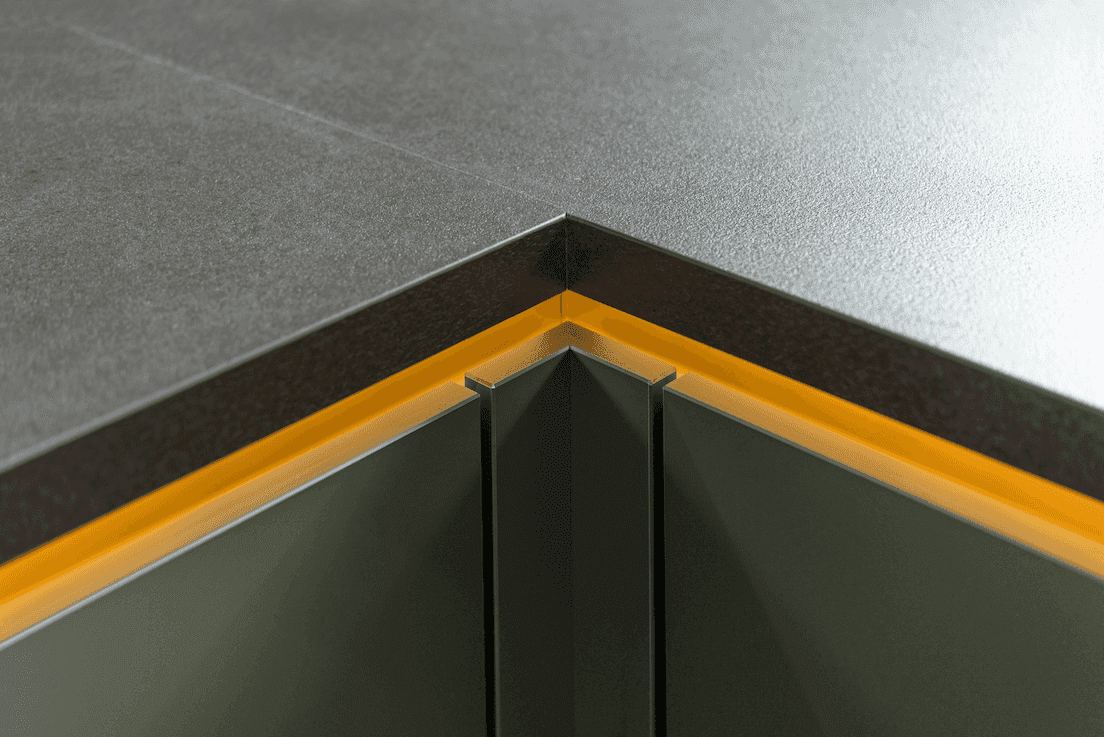 Dive deep with us as we glean expert insights from the seasoned team at Benattar Marble & Granite and arm you with practical tips to ensure your kitchen countertop choice not only elevates the beauty of your kitchen but also stands the test of time. Embark on this enlightening journey to discover the countertop that's tailor-made for your kitchen.
What to Consider When Choosing Kitchen Countertops
For many homeowners, finding the ideal kitchen countertop material is a significant task. In the Bay Area, many turn to the expert team at Benattar Marble & Granite to source the best materials for their kitchen countertops. These experts in kitchen countertops of all kinds gave us some amazing tips on how to choose the right countertop for your kitchen.
Recently, we had the opportunity to engage in a comprehensive discussion with the managing partner of Benattar Marble & Granite. The focus of our discussion revolved around the vital factors homeowners should consider when selecting materials for their kitchen countertop project.
Primary Considerations for Choosing a Kitchen Countertop
The realm of kitchen countertops has expanded significantly, offering a plethora of choices regarding aesthetics, quality, maintenance, and budget. Such an abundance of options can often be daunting.
To streamline the decision-making process, Benattar's managing partner emphasizes posing specific questions to clients:
1. Aesthetics: What visual appeal are clients striving for in their kitchen countertops? What is their design inspiration or ambiance they aim to cultivate? This becomes the groundwork for further discussions.
2. Usage and Maintenance: Understanding the daily utilization of the kitchen countertop helps tailor the right material choice. Which family members use it? How often? What are the predominant activities? Based on these answers, which maintenance routine is feasible? If the kitchen is a hub for a bustling family, opting for a low-maintenance countertop might be the pragmatic choice.
3. Budget Constraints: The budget discussion isn't solely about spending capacity. It delves into discerning which elements are indispensable for the client and aligning these with available options.
Popular Kitchen Countertop Materials
When asked about prevailing trends in kitchen countertop materials, two names were highlighted:
1. Natural Quartzite: This material, which adeptly mimics the appearance of marble, boasts a robust composition. Its durability often outshines that of the coveted marble kitchen countertops.
2. Engineered Porcelain: Rapidly becoming a game-changer in the industry, engineered porcelain kitchen countertops are virtually maintenance-free. The finishes offered closely resemble natural materials, showcasing the manufacturers' prowess.
The Right Fabricator and Sourcing Kitchen Countertop Materials
A seasoned fabricator's worth is evident in their thoroughness and clarity in offerings. At Benattar Marble & Granite, there's an emphasis on understanding a client's unique needs, not just chasing what's in vogue. This involves delving deep into the client's requirements and expectations, ensuring long-term satisfaction with the kitchen countertop choice.
Handy Tips for Selecting and Buying Your Kitchen Countertop
1. Seek Inspiration: Begin by scouring design magazines, websites, or even Pinterest to identify kitchen countertop styles that resonate with you.
2. Do your research: While the internet offers a vast array of information on kitchen countertop materials, it's essential to cross-reference and validate the accuracy of the data you find.
3. Consult Experts: Engage with a knowledgeable fabricator or expert who can provide insights tailored to your project. Rely on recommendations from your contractor or subcontractor to identify reliable professionals.
4. Purchase Wisely: Depending on your kitchen countertop material choice, consider buying directly from reputable vendors or fabricators for quality assurance and cost-effectiveness.
5. Test Samples: Before finalizing, request samples of potential kitchen countertop materials. Observe them in different lighting conditions and against your kitchen's color palette.
6. Consider Longevity: Opt for materials that not only suit your current aesthetics but will also remain timeless and durable in the long run.
7. Evaluate Warranty and Aftercare: Ensure your kitchen countertop material comes with a suitable warranty. Also, understand the aftercare required to maintain its beauty and functionality.
By adhering to these practical tips and keeping the insightful advice from Benattar Marble & Granite in mind, homeowners can make informed decisions and adorn their kitchens with the perfect countertops.